| | |
| --- | --- |
| | Support creating an understandable service manual with trouble-shooting tips. |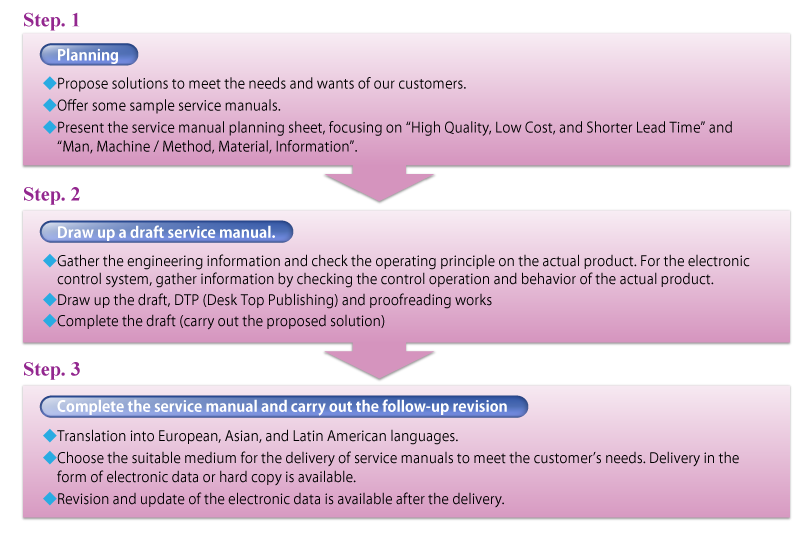 After-sales service and repair is essential for any product to be used in the market keeping the initial performance. Cutting the cost for such service and repair is a major marketing strategy.
Arc Tec. Com. CO., LTD. support in the creation of service manual that is understandable and allows easy trouble-shooting.

| | |
| --- | --- |
| | Support creating an instruction manual for quick search and understandability. |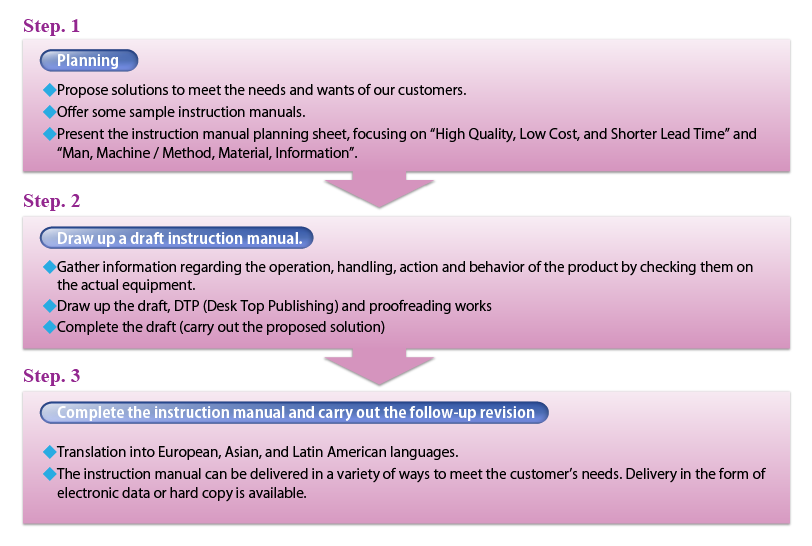 Products are getting increasingly sophisticated and their operation is getting more complicated. This results in more frequent use of the product's instruction manual by the general users (consumers).
Arc Tec. Com. CO., LTD. supports to create an instruction manual that allows quick search and assures improved understanding.

| | |
| --- | --- |
| | Supervise and consult for creating an effective manual. |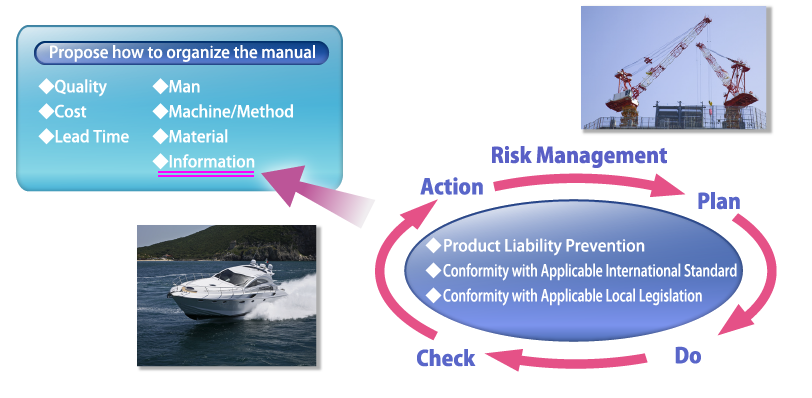 We identify the most desirable manual for the customer, based on the specific "Needs" and "Wants" the customer have for the manuals, propose how to organize and draft the manuals focusing on "High Quality, Low Cost, and Shorter Lead Time" and "Man, Machine / Method, Material, Information". Then, supervise the process and provide consultancy for creating an effective manual.